This End Times Deception post is about how Paul Sides is now lying about me on Facebook, because of my Paul Sides Is A False Prophet page.

He told his followers that I went to Amazon.com and posted 1-star reviews about all of his books.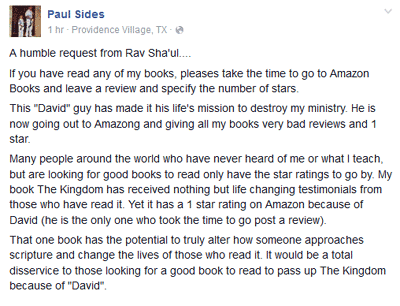 You can search Amazon.com for books by Rav Shaul and you will see that most of them have 5-star ratings, which proves that there are no 1-star ratings from me or anyone; and there are only a few negatives reviews, none of which are from me.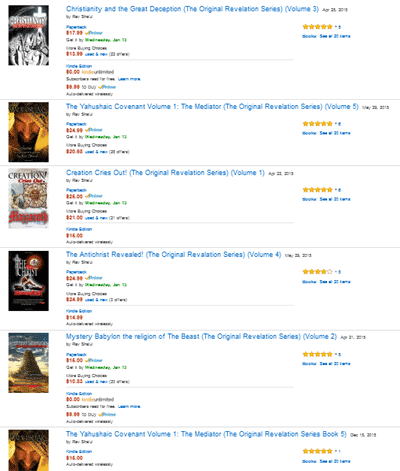 I'm not sure how he thought he would get away with this lie, as all his followers have to do is read the reviews of his books on Amazon to see that it's not true.
Some people pointed this out on Facebook, but no response from Paul.
Sadly, most of his followers just blindly trust him and having taken his word on this matter, instead of checking to see for themselves.
Please pray for Paul Sides and his followers, as there is much deception going on in that group.
Here is a link to my Paul Sides Is A False Prophet page